Webinar – The context and consequences of Australia's generation-long war in Afghanistan – October 21st
21 Oct 6:00 PM

-

8:00 PM

AEDT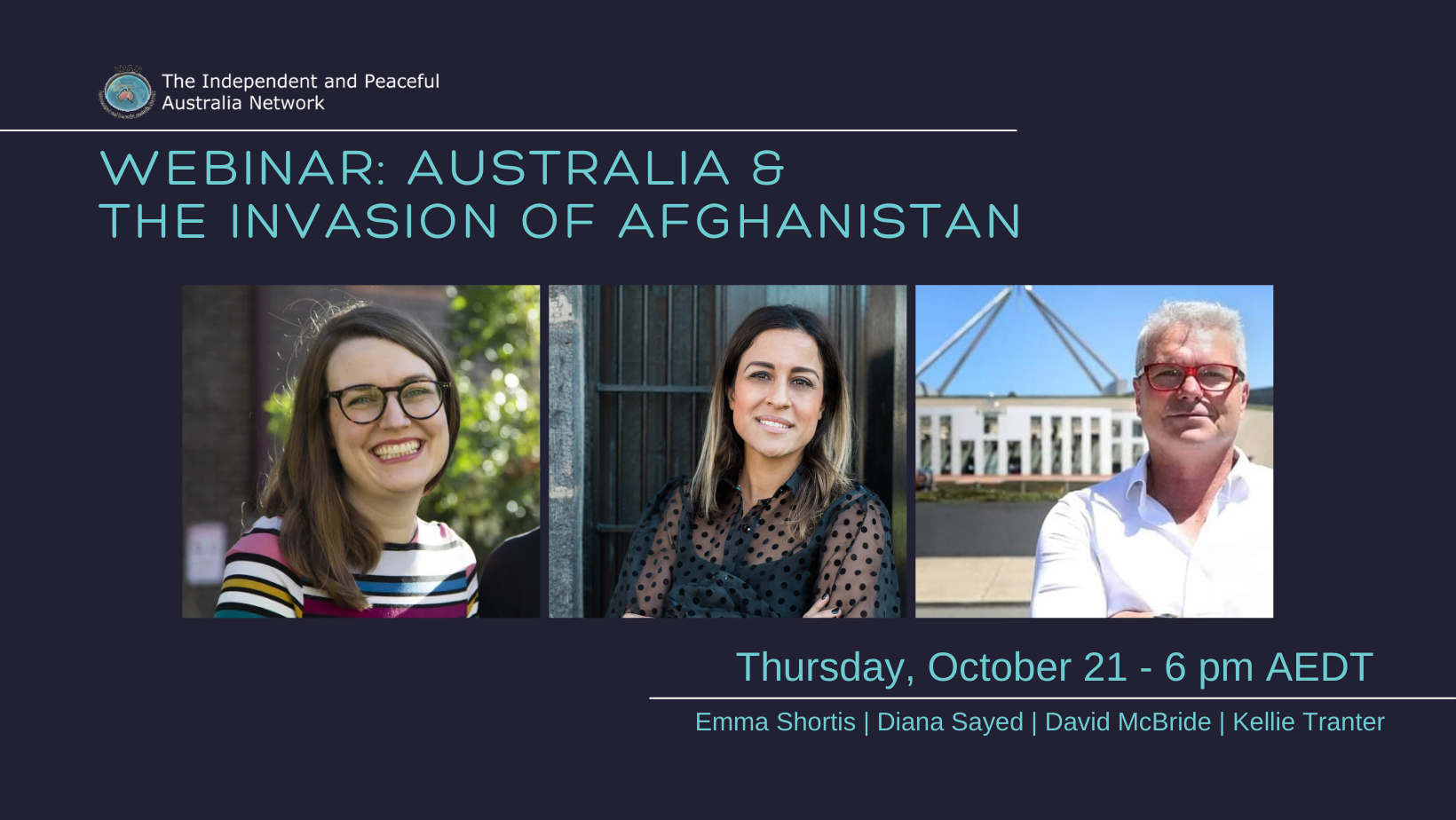 Australia and the invasion of Afghanistan
Thursday, October 21 – 6 pm AEDT
The Independent and Peaceful Australia Network (IPAN) is hosting a webinar at 6 pm Thursday, October 21, providing context on Australia's involvement in the invasion of Afghanistan and the consequences two decades on.
The event will be hosted by lawyer and human rights activist Kellie Tranter and we are honoured to be joined by amazing guest speakers:
Diana Sayed – the Chief Executive Officer (CEO) of the Australian Muslim Women's Centre for Human Rights. She joined the organisation in October 2019 as an international human rights lawyer.
Emma Shortis – Research Fellow at RMIT, historian and writer focused on the history and politics of the United States. She has also recently published her first book Our Exceptional Friend: Australia's Fatal Alliance with the United States.
Major David McBride – Lawyer and whistleblower as well as former British Army major and Australian Army lawyer. He leaked documents to the ABC on war crimes committed by some in the Australian SAS that came to be known through an ABC Four Corners documentary as the 'the Afghan Files'.
In recent months the withdrawal of coalition forces and swift takeover by the Taliban has put the spotlight back on a generation-long invasion.

If you have any questions for the speakers please send them through to ipan.australia@gmail.com.
P.S. you can follow the event on Facebook
 here.